As soon as I found out about LUSH's new store opening in Oxford Street I couldn't hold off any more – a lush oxford street haul was only inevitable here on blondeamy.co.uk! This store is just out of Oxford Circus station, near the likes of Topshop, H&M and New Look, it's hard to miss for anyone wanting to find it themselves and not familiar with London.
If you're new to my blog then I JUST LOVE LUSH SO MUCH but who doesn't really? Everything smells amazing and I couldn't wait to re-stock my collection as I had recently run out from my previous haul here so without further ado I'll show you what I picked up:
---
1. Fizzbanger Bath Ballistic
Fizzbanger is my favourite of the LUSH bath bombs. It smells like a citrus explosion, turns the bath green and pops away as it melts away with the popping candy LUSH add into this bath bomb to make it so unique. Plus it reveals a paper 'BANG!' message in its core which is a really funny addition. I just LOVE it! Ever since visiting LUSH I always pick this up as I find the scent so relaxing and until I use it, makes my bathroom smell like a LUSH store – win! At £3.35 its a real steal and if you haven't tried it yourself then you must, you won't be disappointed, my only regret is only picking up the one, not that I won't be back soon (lets not kid ourselves now!).
---
2. The Comforter Bubble Bar.
The Comforter is a really great product – in my experience, I have broken this up in six pieces and used them on all separate occasions with my bath becoming extremely bubbly, smells like palma violets with a berry-like twist and super pink (YAY!) if you have a larger tub, more may be required but at £4.75 a bob, it's fantastic value and this is again another product I can not pick up when I'm in a store. It is really large and is one I'd recommend so much. The temptation of running a bath as I'm writing this post is killing me right now!
---
3. Dragon's Egg Bath Ballistic
Also having used this previously, I know it turns my bath a gorgeous citrus-gold colour whilst smelling like lemon with a slight jasmine undertone – so relaxing. Like The Fizzbanger, it crackles as it melts into your bath and is so fun to just watch whilst it transforms your bath. It also has petal-like melts within it that make it a little more colourful and makes it even more fun to watch. I don't know how LUSH do it, but my god do they do it good! This is another treasure I encourage you all to try out.
---
4. The Comforter Shower Cream
You're probably thinking "what, you have the comforter bubble bar already?" but if you've whiffed this beauty, it is impossible to put down. It's great if you don't have a bath tub but want to smell like this berry-blanket The Comforter provides. I'm saving this for once my bubble bar is used up and I crave to smell like this. It describes itself as "a cuddle in a bottle" and it couldn't be more correct, its such a gorgeous scent plus its oil ingredients prove your skin with incredible health benefits so I was sold even though I paid a staggering £15.95 pound for it but I'll make it last forever not that I needed a real justification. It isn't featured on the website at the moment as it is exclusive to the Oxford Street store for the time being but be sure to keep an eye out if you're unable to get into central London.
I'm really happy with the products purchased in this lush oxford street haul but kinda wished I had picked up more, but I'll be back to soon to this store. I'll be sure to visit the spa they have built within this store on the ground floor as how amazing does that sound? I'd also like to note the staff were extremely helpful, great for helping me find the products I was searching for as well as introducing the Oxford Street exclusive products without pushing a sale on too hard (which is the most annoying thing about shop employees) but I was left with a great impression. There were also multiple sinks everywhere with products being shown to so many customers – it's a fabulous store and I already can't wait for my next Lush oxford street haul!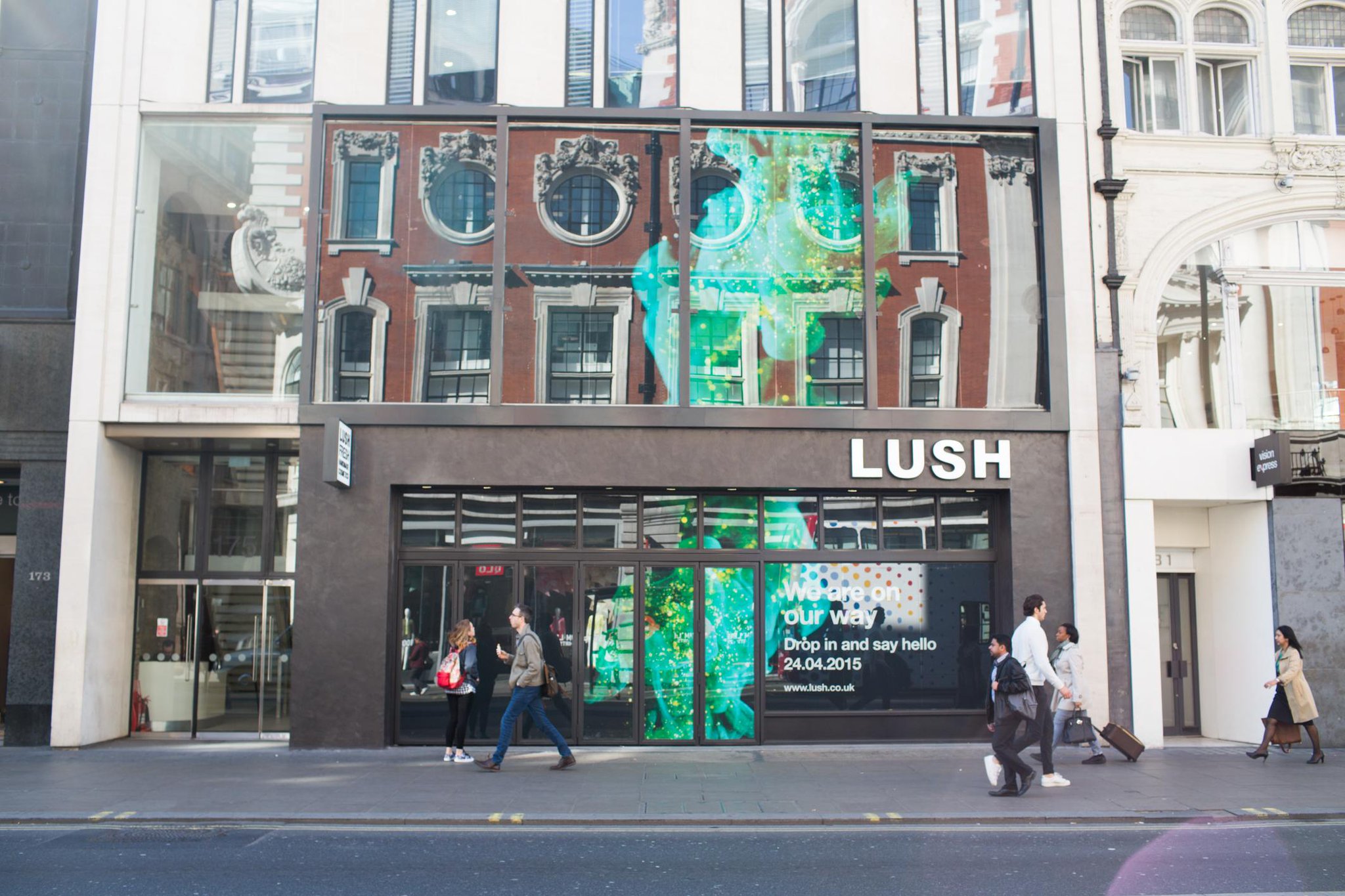 Have you visited this store? Have any recommendations for my next lush oxford street haul? Let me know!
Amy x